Pavillon de la panique


by Tancrède Rivière (FR)
with a fragmented collage by Camille Leherpeur,
18 x 12 cm, 128 pages,
300 copies.
isbn: 979-10-97446-04-8
éditions les murmurations, 2019.



What are you doing after the orgy ?

by
Mathieu Spøutnik
(FR)
with an photographic introduction by the author
19 x 12 cm, 80 pages,
100 numbered copies.
isbn: 979-10-97446-01-7
éditions les murmurations, 2018.
Our political mentalities: the arts of governing the present time


by Lucas Brunet (EN)
21 x 14,85 cm, 16 pages,
100 copies.
isbn: 979-1097446-03-1
éditions les murmurations, 2018.



Daydreams

by Olga Caldas
with a poem by Patrick Chavardès (FR)
and texts by Martine Lecoq and Roger-Pierre Turine (FR)
23,5 x 18 cm, 80 pages,
100 numbered copies,
10 of which are signed and bound by hand.
isbn: 979-10-97446-01-7
éditions les murmurations, 2018.
Current edition
Deluxe edition,
signed, bound by hand
and with a special print of one of the photographs.
"Olga Caldas travaille depuis une dizaine d'années sur la mise en scène du corps, et aussi sur sa mise en fiction. Dans "Daydreams" elle donne cours à une autobiographie rêvée, où elle transcrit son expérience de l'intime au plus près de la chair. Aucune pornographie, mais pas de refoulement non plus. L'artiste fait à dessein flotter les périodes, les âges, et même elle les inverse, comme une enfance qui surgirait de la maturité même, en quête de ses premiers jeux. A la fois en toute nudité et en toute innocence. Poétique, l'oeuvre photographique d'Olga Caldas ne s'explique pas. Si elle fait réfléchir, ce n'est pas comme on l'imagine, mais plutôt comme un miroir réfléchit. Elle suscite du fond de nous-mêmes un face-à-face imprévu."
Martine Lecoq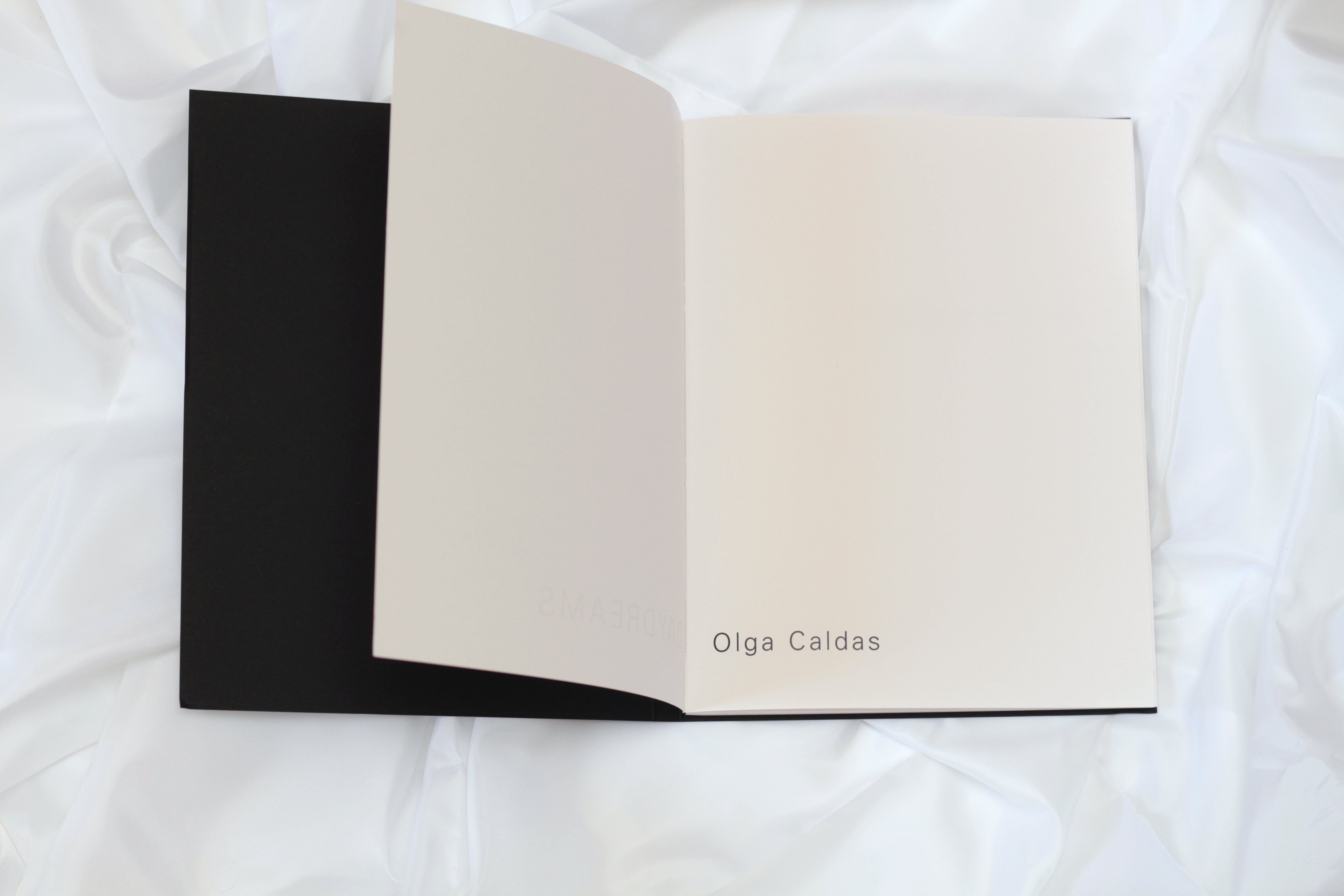 Ineffability and Allegories of Acceptance

Of things that cannot be said and how to accept it

by Camille Leherpeur (EN)
with a postface by Angelo Careri (FR)
A5, 44 pages
100 copies
Editions les murmurations, 2017.